Devanshi Sanghvi, then just eight years old, might one day have managed a diamond empire worth millions.
The daughter of a wealthy Indian diamond dealer now wears coarse white saris, goes barefoot, and knocks on others' doors in search of charity.
Because Dhanesh and Ami Sanghvi's eldest daughter Devanshi quit the world and took the vows of a nun just last week.
The Sanghvis are part of the larger Jain community of 4.5 million. Jainism is one of the oldest religions in the world, having emerged in India over 2,500 years ago.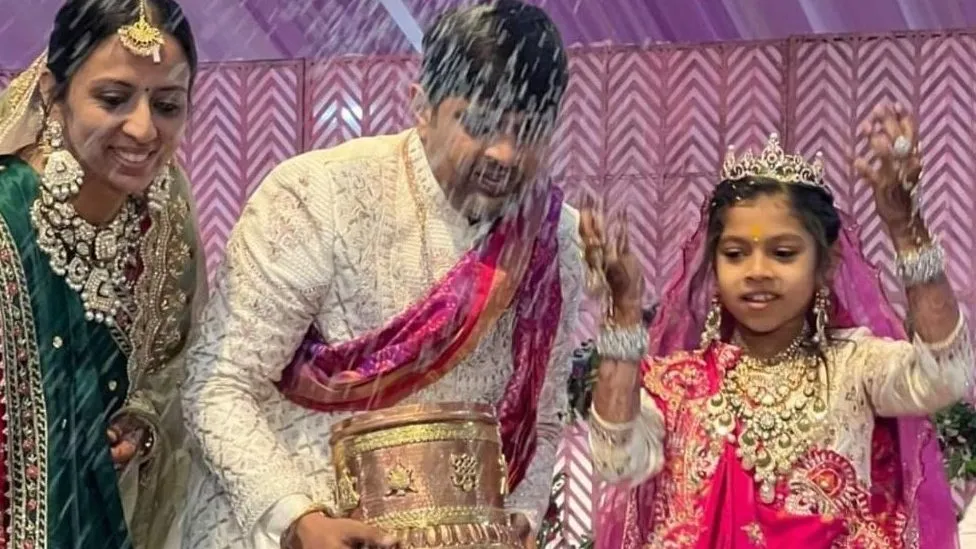 Religious experts report a dramatic increase in the number of Jains choosing to live a life of asceticism in recent years, while they note that cases involving minors like Devanshi are unusual.
Devanshi took "diksha" (vows of renunciation) in front of senior Jain monks last Wednesday in Surat city, Gujarat, India, drawing tens of thousands of people.
She arrived to the event in the city's Vesu neighbourhood with her parents in tow, adorned with jewels and clad in luxurious silks. Her head was crowned with a jewelled one.
She stood with the other nuns after the ceremony, her shaven head hidden behind the white sari she wore. She's carrying a broom in the photos, which she'll likely use to sweep away bugs from the floor before she walks on them. Devanshi has been a member of the Jain monastic community, or Upashraya, ever since.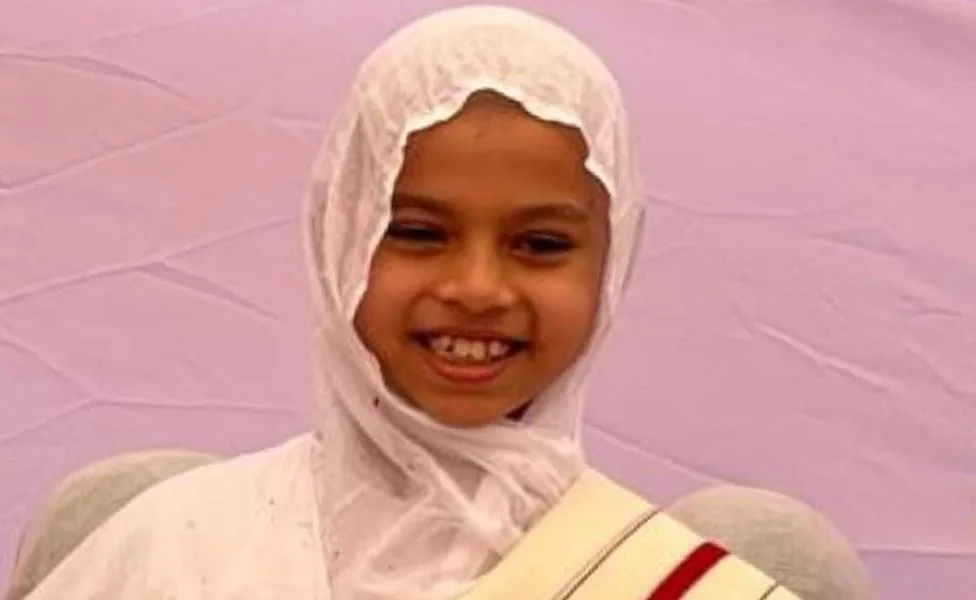 "She can't stay at home, her parents aren't her parents, she's a Sadhvi [a nun] now," says Kirti Shah, a Surat-based diamond merchant and a friend of the family who is also a local Bharatiya Janata Party leader.
"The life of a Jain nun is quite simple. The new rules stipulate that she must walk everywhere, is barred from ever using any kind of transportation, must sleep on a white sheet on the floor, and is forbidden to eat after sunset "To which he added.
The Sanghvis are the only Jain sect that allows young children to become monks.
It is common knowledge in India that Devanshi's parents are "very devout," and the daughter has been "drawn towards spiritual life since she was a toddler," according to reports from relatives and acquaintances of the family.
According to the Times of India, Devanshi "has never watched television, movies, or gone to shops and restaurants."
Devanshi "has been praying thrice a day since he was a toddler and even fasted when he was two years old," the publication reported.
Her relatives in Surat had planned a massive parade on the day before her renunciation ceremony.
Dancers and performers on stilts entertained the crowds while camels, horses, ox carts, drummers, and turbaned men with canopies paraded through the streets.
The spectators threw rose petals at Devanshi and her family as they rode in a chariot drawn by an elephant.
Protests were also held in the Indian city of Mumbai and the Belgian city of Antwerp, both of which are home to Sanghvi-owned businesses.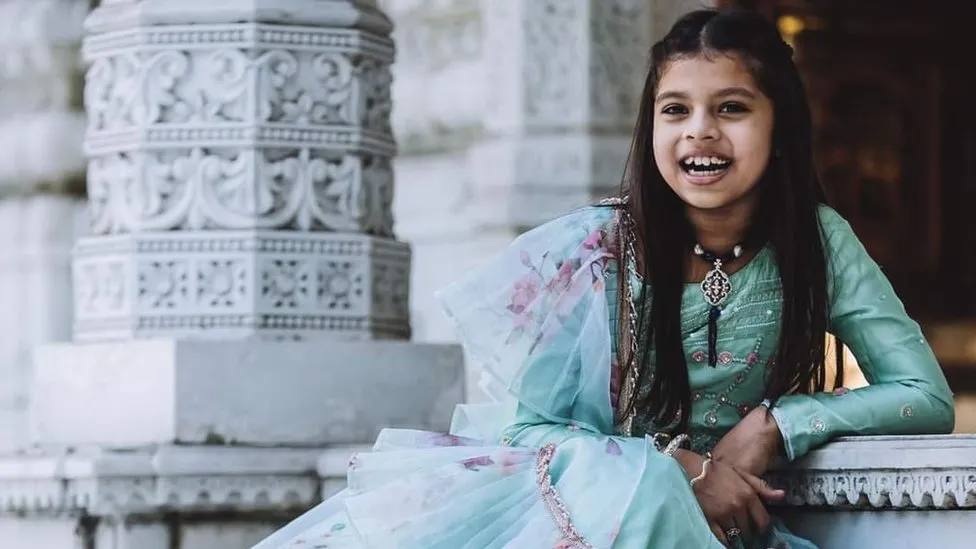 Devanshi's renunciation has sparked a discussion, with some people wondering why her family couldn't wait until she was an adult before making such life-altering decisions for her.
Mr. Shah, who was invited to the diksha ceremony but declined because the thought of a child forsaking the world makes him uneasy, emphasised that "no faith should allow youngsters to become monks."
She's a kid; what can she possibly know about this, he wondered. "At the ripe old age of 16, kids aren't even allowed to choose their major. It's hard to imagine how they'll be able to settle on a course of action that will affect the rest of their lives." Prof. Nilima Mehta, a child protection consultant in Mumbai, says the "difficulty and deprivation the youngster will go through is great" when a child who renounces the world is hailed as a hero and the community celebrates.
Being a Jain nun is "really very tough," she explains.
Members of the community at large are also troubled by reports of a small girl being taken away from her family.
And after the news leaked, many people have turned to social media to criticise the family, saying the Sanghvis are disrespecting their child's rights.
Mr. Shah has said that government intervention is necessary to end the trend of children deciding to abandon their lives.
I contacted the office of Priyank Kanungo, who heads the National Commission for the Protection of Child Rights (NCPCR), to inquire if the government planned to take action regarding Devanshi's situation, but I was told that this was highly unlikely.
His office stated that he did not wish to speak due to the "sensitivity" of the situation.