According to Russia, soldiers were using their mobile phones when a new year's rocket attack that killed at least 89 Russian servicemen occurred. A conscription college in Makiivka, in the occupied Donetsk region, was attacked by Ukraine shortly after midnight on January 1.
According to the Russian military, the enemy was able to find its target because soldiers were using forbidden phones.
Even though the death toll has not been verified, it is the highest figure that Russia has admitted during the conflict.
According to Ukraine, the number is much higher, with 400 soldiers allegedly dead and another 300 injured in the attack.
Two of the six rockets fired at a vocational college by a US-made Himars missile system at 00:01 local time on January 1 were shot down, according to Russia.
Lt Col Bachurin, the regiment's deputy commander, was one among those slain, the military of defense announced in a statement on Telegram early on Wednesday.
According to the statement, a panel is looking into the incident's circumstances.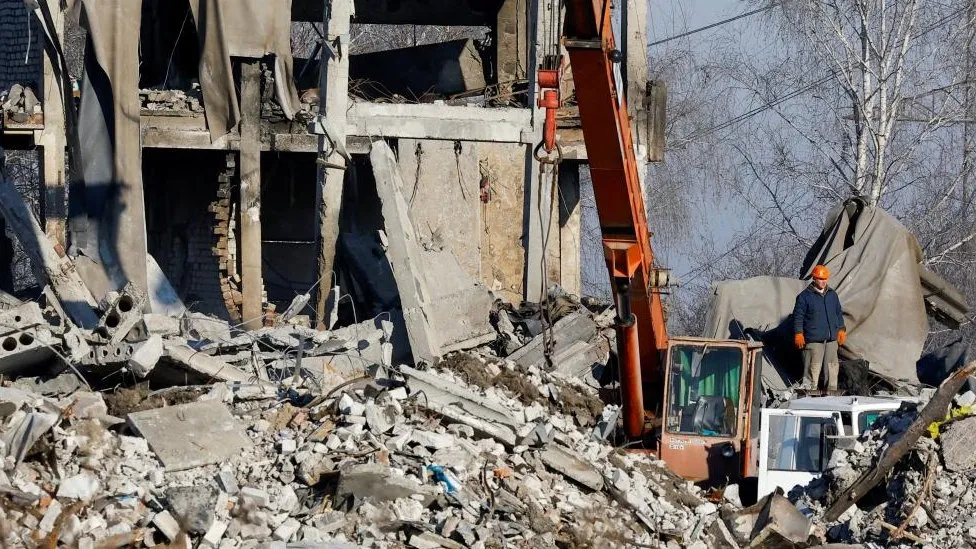 Despite being forbidden, he continued, it is "already apparent" that the presence and "mass usage" of mobile phones by troops in close proximity to Ukrainian weapons was the primary cause of the strike.
This factor made it possible for the enemy to find and pinpoint the precise location of military personnel in order to launch a missile attack.
The statement further stated that actions are being taken to prevent future occurrences of this kind and that any officials found culpable in the investigation will be prosecuted.
Russian officials increased the number of Russian soldiers killed in the strike from 63 to 89, though it is impossible to confirm this. Moscow rarely confirms any casualties on the battlefield.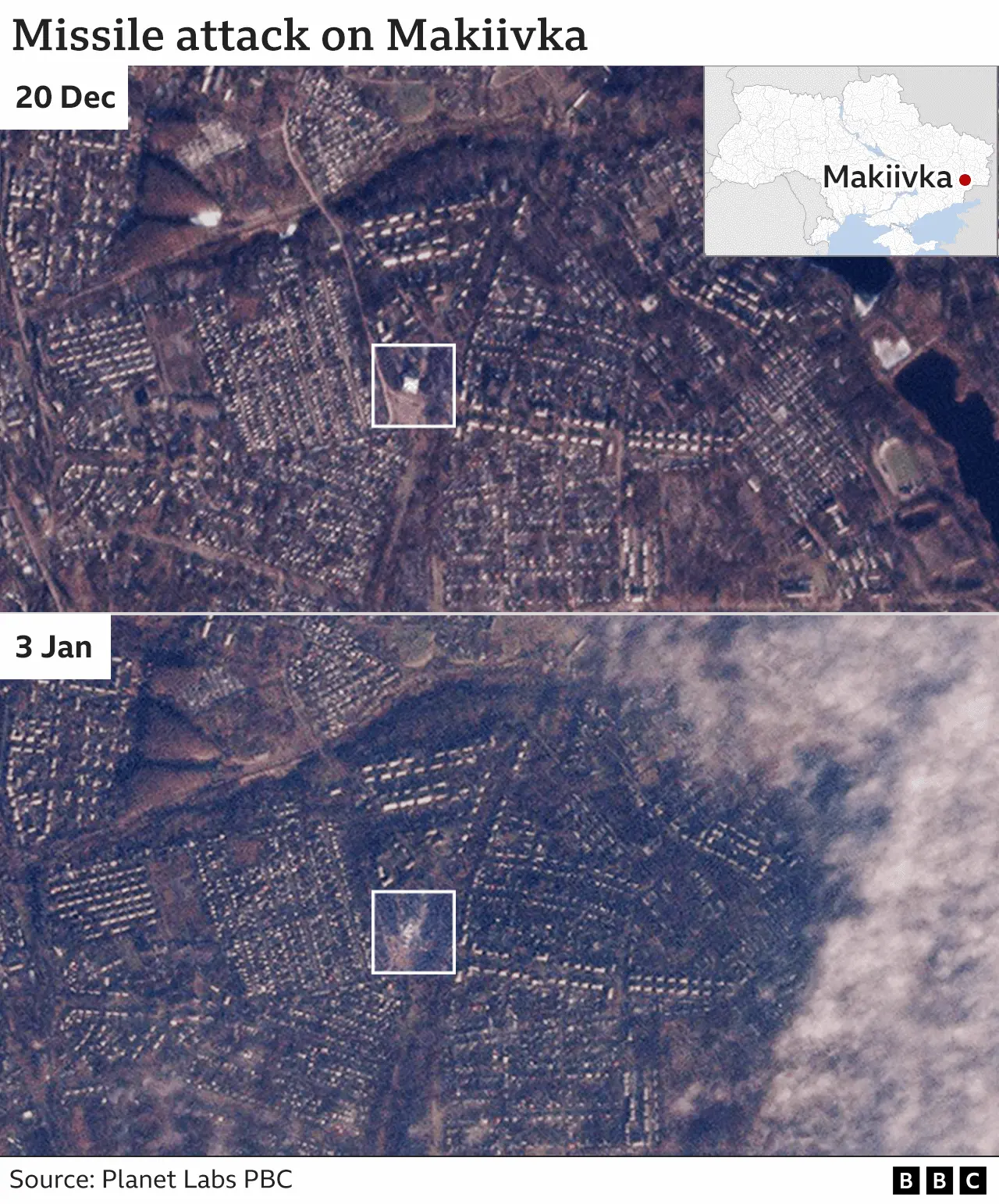 The 300,000 soldiers called up during President Vladimir Putin's partial mobilization in September were all crammed into the vocational college at the time. In close proximity to the site, which was in ruins, ammunition was also kept.
Some Russian politicians and media have criticized the military for its actions, claiming that the troops should never have been housed in such precarious conditions.
Pavel Gubarev, a former top official in the Russian proxy government in Donetsk, referred to the choice to house so many soldiers in one structure as "criminal carelessness."
He said, "If no one is punished for this, it will just get worse."
It was expected that the soldiers would be blamed rather than the commander who made the initial decision to put so many of them in one spot, according to Andrei Medvedev, the deputy speaker of the municipal parliament in Moscow.
Tuesday, President Putin signed a decree authorizing the payment of 5 million roubles (£57,000; $69,000) to the families of National Guard members who died in the line of duty.