The Delta variant of Covid-19 has now been detected in 124 territories worldwide, the World Health Organization (WHO) says.
It is expected to become the dominant variant globally in the coming months, with the WHO predicting that there could be more than 200 million confirmed cases within a matter of weeks.
Infections are rising, particularly in Europe and the western Pacific region. Some Western countries have started to ease restrictions as death rates have dropped. But those without access to vaccines or with a slower vaccine rollout are facing a deadlier threat.
Here, BBC journalists around the world give a sense of the toll the Delta variant is taking and what impact its spread could have.


Indonesia – Demand for funerals soars
By Valdya Baraputri, BBC News Indonesia
With more than 1,300 deaths in a day, Indonesia has become Asia's new Covid epicenter. Hundreds of people have died in self-isolation – possibly because they could not get immediate treatment or were turned away by overwhelmed hospitals.
Wirawan, a firefighter in the capital city of Jakarta, sees the worsening crisis first-hand. He and his team are tasked with picking up bodies from homes before finally delivering them for burial. Before the latest spike in cases, he arranged two or three funerals a day. Now, he gets calls for up to 24 funerals a day.
That's more than he can handle, so the bodies need to wait.
The country is recording more than 50,000 new daily cases, and the government is keeping emergency restrictions until at least the end of this week. It is likely to extend the measures on Monday.
As the new highly transmissible Delta variant, which was first detected in India, continues to ravage the country, Indonesia is racing to vaccine its people. From 208 million people eligible for vaccines, only around 16 million have received both doses.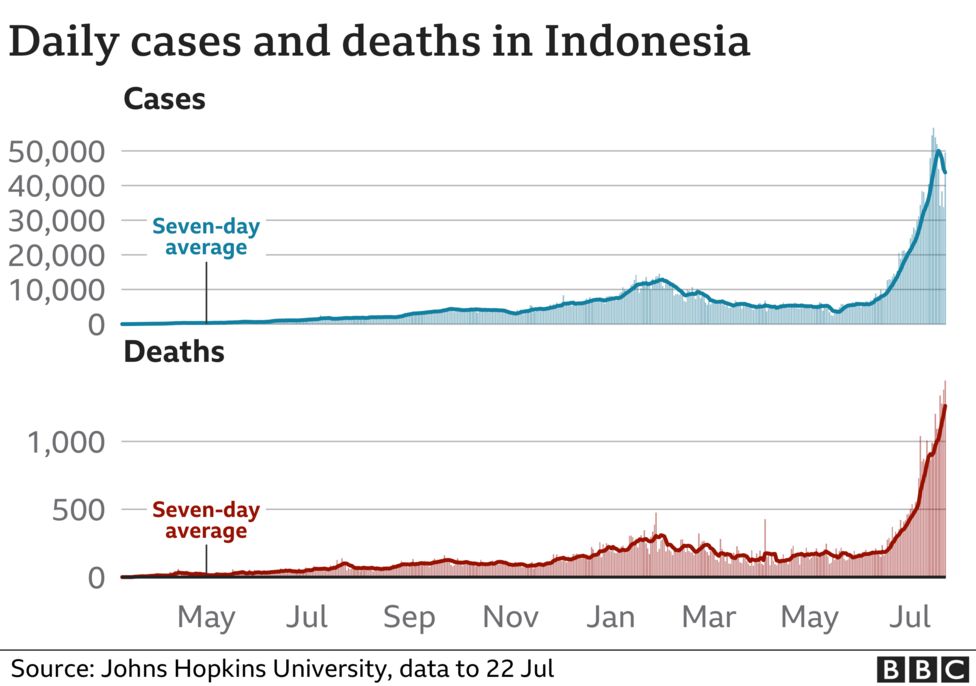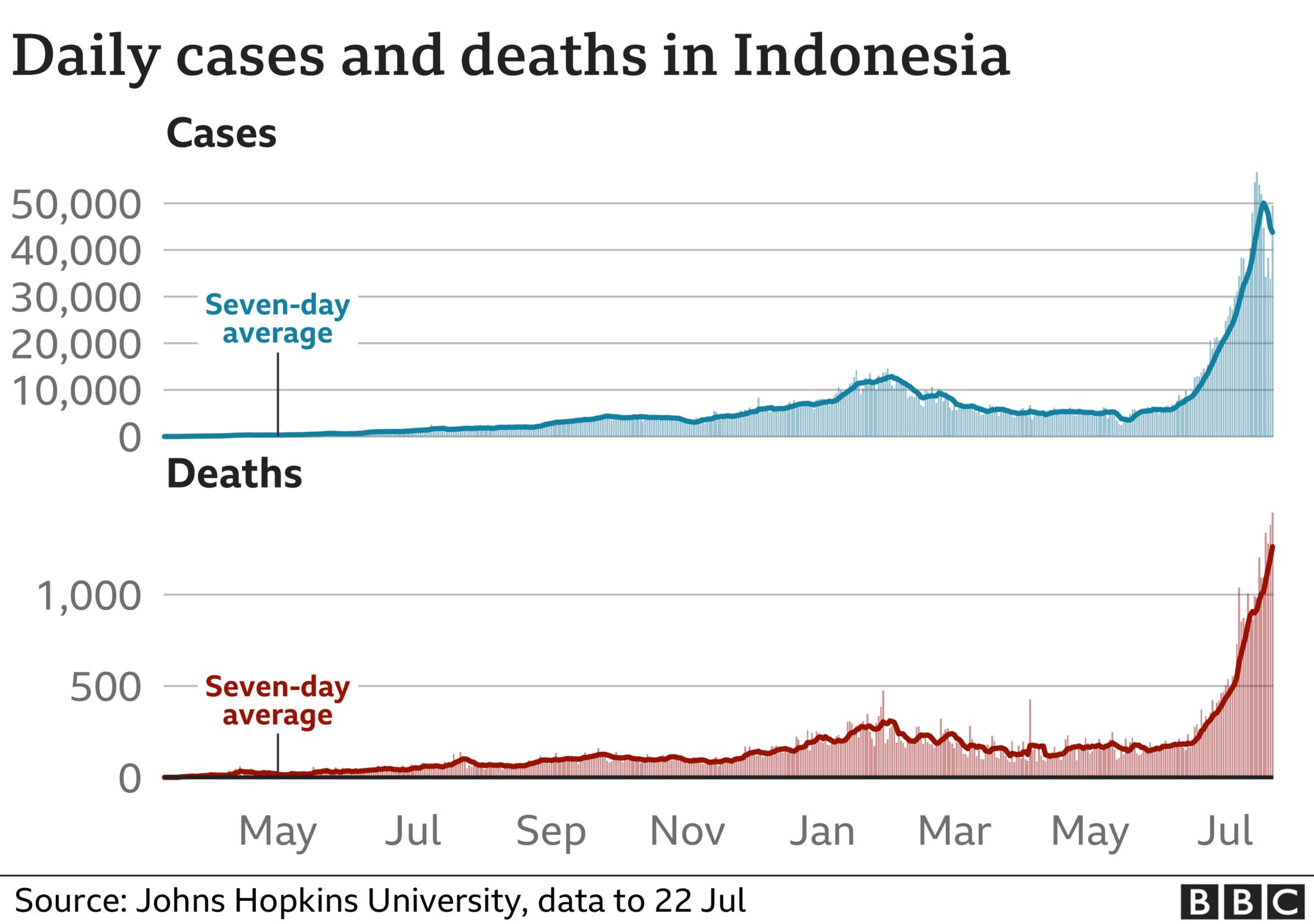 What is the Delta variant?
By Michelle Roberts, BBC Health editor
The first cases were identified in India, but it has been reported in lots of countries around the world
It is a variant of concern, meaning it has undergone some genetic changes that are potentially worrying in terms of transmissibility and vaccine escape
In some countries, including the UK, Delta has become the dominant type of Covid circulating
Experts say vaccines still work well to protect against severe disease caused by this variant